U NÁS SE BUDETE CÍTIT JAKO DOMA
Lily's Prague Apartment
Váš stylový pobyt v Praze
Naše společnost poskytuje ubytování a pronájem apartmánů po celé Praze - krátkodobě, střednědobě, ale i dlouhodobě. Všechny naše apartmány jsou maximálně 5-10 minut od zastávek metra, nebo tramvaje. Některé jsou přímo v centru, a to v docházkové vzdálenosti do historického centra Prahy.

Každý, kdo cestuje, tak určitě ocení útulné, čisté, stylové, komfortní ubytování. Víme, že je pro Vás spánek na prvním místě, a tak dbáme na to, aby všechny naše apartmány byly vybaveny pohodlnými postelemi s kvalitnimi matracemi. Součástí každého apartmánu je plně vybavený kuchyňský kout (s lednicí a dalšími spotřebičemi) pro pohodlnou přípravu snídaně, oběda, večeře, či odpolední kávy a čaje. Každý apartmán má koupelnu, toaletu, TV, připojení WIFI a mnoho dalšího.
Prostě vše pro Váš pohodlný pobyt... :-)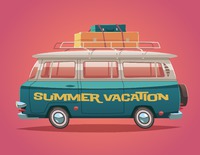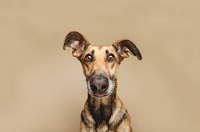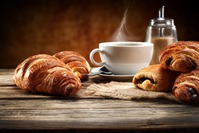 INDIVIDUÁLNÍ CHECK-IN/CHECK-OUT
TRANSFER Z/NA LETIŠTĚ, VÝLETY PO ČR
ZAJISTÍME DOPLŇKOVÉ SLUŽBY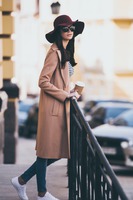 "A wonderful city and a great apartment for our weekend break."
Our host was incredibly helpful and made everything as easy and relaxed for us as possible. She went out of her way to deliver our luggage to us at the end of the day after storing it securely.

Monica
Great Britain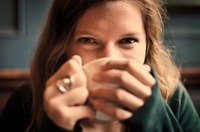 "Our host was very friendly and went out of her way to accommodate our needs!"
The city was beautiful but our host was so welcoming and extremely accommodating to our needs.

Katie
USA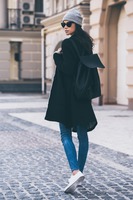 "Sehr schönes Aprtemnt mit guter Lage und sehr zuvorkommender Service!"
Unsere Gastgeberin war sehr freundlich. Wir konnten sie jederzeit kontaktieren und sie hat uns bei Problemen geholfen oder Ratschläge gegeben. Das Apartment ist sehr schön, geräumig und sauber. Die Lage war sehr gut man hatte eine direkte Bahnverbindung nahe des Hauses aber man konnte auch sehr gut zu Fuß in die Altstadt laufen. Dazu gab es in der Umgebung Shopping Möglichkeiten und viele Restaurants.

Sarah and David
Germany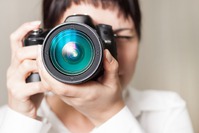 "Perfect!!!!."
We were a bit late because of the traffic as we taveled by car but the host wasn't annoyed at all, she was of great help during our whole stay keeping in touch via phone to check whether everything was okay :) she's really lovely. Also, the apartment has everything one could need and it has a great location with public transportation right in front of the entrance.

Petra
Austria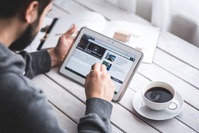 "Great stay"
I really like cooperation and support from host. Location is great with just one tram to center, takes 10 min. Safety location and clean flat. I would recommend this flat to my friends as well.

Aldo
Czech Republic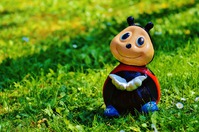 ¨Naprosto výjimečné¨
Velká ochota a vstřícnost

Petra
České Budějovice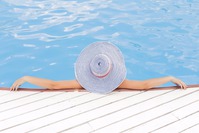 "A fantastic experience."
The apartment is well located in the center of Prague with public transport, and the host is very kind and nice, our host took care of everything we need and prepared some gifts for us. It's an wonderful experience!!!

QI
France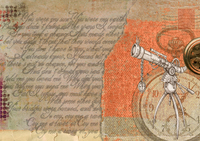 "Very, very good apartment!"
Modern, clean and quiet apartment, good location, very close to tram station. Host is extremely kind and helpful.
Oana
Romania
"분위기 짱인 아파트!"
가구, 편리시설,청결함, 조명, 등등 조합으로 분위기가 너무 좋았습니다! 아파트 넘 이뻐요! 빨래 건조기, 선풍기, 싱크대밑에도 이것저것 많고 필요이상으로 편리시설이 잘되있어서 좋았어요. 코드도 많아서 충전할곳도 많았답니다. 화장실 방음도 잘되고요! 집 자체도 창문을 열어놓지않은 이상 방음 짱! 통유리로 되있어서 더 좋았어요 ㅎㅎ 지도 까지 주셔서 한눈에 프라하중심가를 볼수있었고요. 집앞에 tram있어서 그거 잘이용하시면 편히 다니실거예요.

Jongho
Korea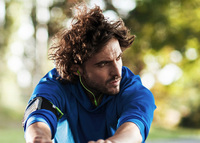 "Excellent!"
Highly recommend! Great location with a super nice host! I will denfinily book this apartment again in the future. The room is clean and nice.
Michael
USA
¨Amazing holiday¨
Отличное месторасположение относительно центра и основных достопримечательностей. Рядом остановка трамвая и в 7 минутах ходьбы большой торговый центр и вход в метро. При заезде порадовали комплиментами - бутылочкой холодного вина и конфетками! Все необходимое в апартаментах есть, чистота и комфорт!

Elena
Rusia